HOW TO GROW A CONSULTING BUSINESS
Whether you are just starting your consulting business or have owned your consultancy for a number of years, it's always a good idea to revisit your business strategies to make sure you're operating at optimal performance. As an owner of a consulting business, I know how overwhelming being your own boss can be and that is why I spend my time helping others through the process.
From establishing your authority as a consultant to generating leads to creating a path for future growth, there are a number of elements that can propel your consulting business forward. At the same time, there are also forces that can hold you back and prevent your consulting business from reaching its maximum growth potential. Over the years, I've learned many life lessons that I wish someone would have told me in advance. So, I've put together a few tips and strategies because let's face it… we can all use a little help these days.
HOW TO GROW A CONSULTING BUSINESS TIP #1 – CHOOSE THE RIGHT NAME
Shakespeare was onto something when he wrote the words "what's in a name." But he was right, there is power behind a name and when selecting a name for your consulting business, you want to make sure it conveys the full potential and range of services that you are offering. Don't limit yourself.
You'll also want to conduct a thorough Internet search to make sure your company name is not taken and also check to see if the domain name is available. You can also check out the USPTO to make sure your name isn't trademarked. Choose a name that is easy to search on the Internet and that is not too long or hard to spell.
It sounds simple enough but unfortunately not every business owner takes this into account. Starting out on the right path will lead to fewer complications in the future – like lawsuits and name changes that result in costly marketing and rebranding expenses.
HOW TO GROW A CONSULTING BUSINESS TIP #2 – DEFINE YOUR CONSULTING BUSINESS
Knowing who you are and honing in on exactly what you plan to offer is vital to the success of any consulting business. Too often, consultants offer a wide variety of services but get overwhelmed and overly ambitious in the process. Identify what you do well and stick to the plan. It's better to do a few things well and excel at them then do several things poorly.
You also want to consider the time spent versus consulting fees earned. At the end of the day if you are not maximizing the revenue for your consulting services, then it is time to reassess and focus on what you do best. Also, remember it's ok to delegate. It's often better to hire someone else to take over certain functions like accounting, marketing or web design so that you can focus on your key strengths.
HOW TO GROW A CONSULTING BUSINESS TIP #3 – CREATE A WEBSITE & PROMOTE YOUR CONSULTING BUSINESS
The first thing a potential client will ask you is – do you have a website? People are very online oriented these days. If they are interested in your consulting business, then they are going to want to check out your website. Your website should highlight your services and clearly outline your benefits and expertise to potential clients.
Not everyone is a webmaster though so you need to assess if this is something you want to spend weeks learning or if this is something that can and should be delegated to an expert.
HOW TO GROW A CONSULTING BUSINESS TIP #4 – PROVE YOURSELF & CONSULTANCY
In order to have a successful consulting business, you must convey that you are an expert in your field or else why would anyone want to use your consulting services. Your website is a good place to start. Here you can place testimonials from former and existing clients that show a proven track record.
Depending on the consulting services offered, your website is also a great place to highlight a portfolio of success and show examples of your work. Highlighting certifications, accreditations, and awards will also help show clients you know what you're
doing. This is when tooting your own horn and getting others on board is vital. Proving that you are worthy and having others back you up in the process is the key to growing your consulting business.
HOW TO GROW A CONSULTING BUSINESS TIP #5 – EXPAND YOUR NETWORK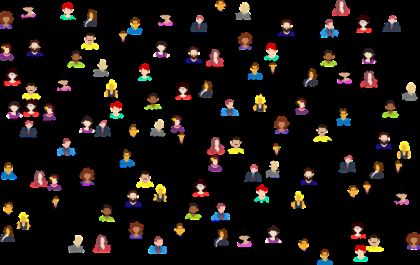 There's an old adage that states "it's not what you know, but who you know." And, it's true. People are a powerful resource and growing a strong network will help grow a consulting business even further. Reach out and refresh old connections and join associations to make new connections.
Get the word out to grow your network and promote your consulting business. Word-of-mouth promotion is free and is often the best form of advertising. Tell your friends, peers, and family. The more people who know what you're doing the better. You never know when a friend of a friend or the cousin of a co-worker can help you. Always talk about your business and reach as many people as possible.
Enhancing your presence on social media is also important. Opening an account on traditional sites like Instagram, Twitter, LinkedIn, Facebook is imperative but there are often specialized sites depending on the service provided that should be investigated as well. You want to blanket the social media scene to get the word out and make your consulting voice heard.
HOW TO GROW A CONSULTING BUSINESS TIP #6 – PROMOTE THE HECK OUT OF YOUR CONSULTING BUSINESS
In a perfect world, word-of-mouth advertising would be enough. But, you also need to be prepared to spend money on advertising through other channels. Whether it be through traditional methods like direct mail, print, tv, radio, billboards, or email campaigns, investing in advertising is a necessary component of growing a consulting business.
Of course, there are also social media ad campaigns, YouTube videos, podcasts, Guerilla marketing, referral programs, SEO optimization strategies, and a myriad of other resources to use to reach your target market. Getting the word out and promoting your consulting business is how clients will find you. Be prepared to invest in this area because it's vital.
HOW TO GROW A CONSULTING BUSINESS TIP #7 – FIND WAYS TO DIFFERENTIATE YOUR CONSULTING BUSINESS
When searching for a business on the Internet, a search could yield hundreds of businesses that provide the same exact service that your business does. So, how do you stand out and differentiate yourself from everyone else? It's not easy and it often takes a grand idea, a unique selling proposition, or thinking outside of the box to come up with something that works.
Whether it be a creative advertising campaign, receiving a special award, years of experience, or an outlandish social media campaign, it's important to analyze and address what your consulting business can do to stand out in the crowd.
HOW TO GROW A CONSULTING BUSINESS TIP #8 – DECIDE WHETHER WORKING PRO BONA IS THE RIGHT OPTION FOR YOUR CONSULTING BUSINESS
This is a bit of a controversial area, so you need to decide what's right for you. Many successful consulting businesses started out by offering pro bona or reduced pricing for new clients. The philosophy is that you need to start somewhere and sometimes all it takes is those first few clients.
There are others who are diametrically opposed to this concept and feel that if you offer your services at a reduced rate that you are selling yourself short. They also believe that it will take you longer to recover from this and that you will work much harder for less money. Depending on your beliefs, this is a decision that you need to make for yourself when trying to grow your consulting business.
HOW TO GROW A CONSULTING BUSINESS TIP #9 – SET GOALS, STRATEGIES AND TIMELINES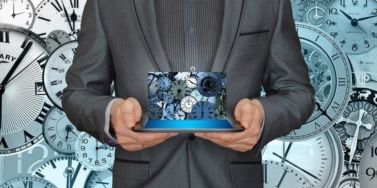 You may have gotten to where you are with sheer luck or by following a clear and defined strategic plan. In order to continue to grow and to be successful, you must continue to establish clear goals, identify strategies that have worked and assign definitive timelines to those goals and strategies.
Always keep your eye on the plan to make sure you know where you have been and where you are headed. There are a host of project management tools on the market today like ClickUp.com and Monday.com that can help you track your progress and chart your future.
HOW TO GROW A CONSULTING BUSINESS TIP #10 – PREPARE FOR FUTURE GROWTH & SCALING
Oftentimes success can happen quicker than we think and almost overnight so it's important to be prepared for this growth. Can your consulting business take on more? Are you a one man or one woman show? Do you need to hire more consultants, additional specialists or more employees to get the job done?
Do you need to delegate and find specialists to handle areas that are not considered core to your consulting business? Always be prepared for success and be ready to grow your consulting business because it could happen when you least expect it. It's a great problem to have, but you just need to make sure you're ready!
KNOWING WHEN TO CALL A CONSULTANT FOR YOUR CONSULTING BUSINESS
The last and most important tip, numbers 11 to infinity if you will, is knowing when to ask for help. Running, let alone growing, a consulting business is overwhelming. Sometimes, a little help from a third party who can be objective and honest is exactly what you need.
My name is Michael Giannulis and one of my missions in life is to help business owners, consultants and entrepreneurs grow their business and multiply success. I'd love to learn more about you and your business. Fill out the form on my contact page and let's chat.