To my marketing friends,
There has been much speculation in the last few days about Inventory.Overture.com closing up shop and going it's merry way. I must say that I have been trying to access the site for the last 14 hours and have not been able to get in yet!
There are some Inventory.Overture.com based tools that I have that are still working, so it appears their database is still available and working, but for some reason it's been impossible to actually access the site.
Here is a link to the article that started all the fuss: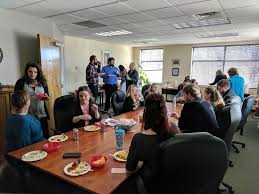 Goodbye Inventory.Overture.com
Many of us "marketers" use Inventory.Overture.com as a quick tool for researching a niche market idea. What are we going to do now? I've spent quite a few hours last night digging around seeing what I could come up with. Here is a short list of some sites you can use that are still working.
Inventory.Overture.com – Why did it have to come to this?
Here are the sites: Happy Searching!
https://adwords.google.com/select/KeywordToolExternal
http://www.nichebotclassic.com
http://www.pixelfast.com/overture/ (Overture based, but seems to be working still)
http://www.KeywordDiscovery.com (Free Trial)
https://adcenter.microsoft.com/Default.aspx
http://www.vretoolbar.com/keywords/ (Overture based, but seems to be working still)
Mike
Update: This post has been getting a lot of hits! I have written a full article for EzineArticles.com that not only reveals keyword tools to use, it also explains
how to use the free keyword tools. Here is the link:
http://www.EzineArticles.com/?id=433628
=====================================================