People often ask me… what copywriting books should I read? And is there a way to find copywriting books on Amazon? Well, look no further because in this post I'm going to give you my top 5 copywriting books and a few bonus copywriting books that I think will really help you on your path to writing profit-pulling copy.
Right before we dive in – I just want to reiterate what copywriting is. It's has nothing to do with copyrighting, which is what you do to protect a song or book you wrote. Copywriting is best described as salesmanship in print. It's what we do to convince people to take action using only the written word. It's a massively valuable skill. If you can write good copy, you can literally write your own paycheck. As you read the copywriting books listed below, you will come to fully understand and love the world of direct response copywriting.
I started studying copywriting back in 2006 and it has been my secret sauce for growing multiple companies to 7 figures in sales. I say that to point out that I'm not just some guy off the street recommending some copywriting books that might help. These are the very same copywriting books that have helped me.
Let's go!
The number 1 copywriting book you must read is:
1) Breakthrough Advertising by Eugene Schwartz
This book literally blew my mind. As I read it, it made me feel like I didn't know ANYTHING about copywriting. The truth is I read this book only a few short months ago. I had been looking for it but it was so hard to find. If you go try to buy it on Amazon you'll see that it literally costs hundreds of dollars or more. As of this writing, it's being sold for over $400.
I have a source to get this classic book for under $100. If you are interested, send me a message using the contact form on my website.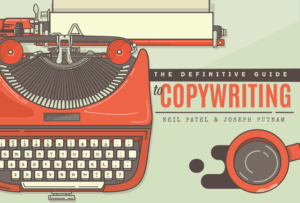 My summary of this copywriting book is as follows:
You will discover some massive in depth psychology stuff that few people ever talk about. Eugene talks about states of awareness for your prospect as well as how sophisticated the market is you are selling to. It's really a primer on learning WHO you're selling to so you can then decide on WHAT to say or HOW to say it.
I only have one simple caveat. This book is advanced. It should be read at least 3-4 times. And even though it's my # 1 book… I wouldn't start with it. It's probably best to start with the basics before going into something this heavy.
I am such a copywriting book geek that I made a youtube video of me opening the book when I finally got it. I know… nerd alert. Check out the video and please forgive my shoddy camera work.
[youtube id="7XX6V7vrnhQ"]
Now let's look at my #2 Copywriting Book…
2) Great Leads by Michael Masterson
This copywriting book is simply amazing. What's the hardest part of a sales letter for most copywriters? It's the lead. The lead is simply the top part of the sales letter. Usually the first 300 words or so. It includes the pre-head, the headline, the sub-heads, and the first few paragraphs of the sales letter. It's the main HOOK that draws the reader in.
David Ogilvy points out that just the headline of a sales letter does about 80% of the work. So, yeah, getting the lead right is EXTREMELY IMPORTANT. Use this book to discover the 6 different lead types and how you can use them to your advantage.
The next must-read copywriting book is an oldie but a goodie.
3) Scientific Advertising by Claude Hopkins
This copywriting book is not the easiest to read, but it really lays out the core principles behind direct response copywriting. Claude Hopkins is credited with creating a lot of the way we test and track the response to sales letters… many of which are still used today.
This classic book was first published in 1923, but you'll be amazed how it still applies today – almost 100 years later!
If you use this link here, you can get both Scientific Advertising and Claude's autobiography called "My Life In Advertising" in one book. It's double the Hopkins for one low price!
The 4th Copywriting book you must read is.
4) The Copywriters Handbook by Bob Bly
Bob Bly is a machine. He's written thousands of sales letters, hundreds of books, countless ebooks… and he just keeps working. I don't know if another person alive has written more than Bob Bly has.. especially in such a wide variety of niches. Becuase of this fact, Bob has a unique perspective on writing high converting sales copy. Many copywriters specialize in a certain niche or two, but Mr. Bly has just about written anything and everything out there.
I'll give you a taste of the kind of copy Bob writes but letting him explain further what you'll uncover as you read this copywriting book:
• eight headlines that work―and how to use them
• eleven ways to make your copy more readable
• fifteen ways to open a sales letter
• the nine characteristics of successful print ads
• how to build a successful freelance copywriting practice
• fifteen techniques to ensure your e-mail marketing message is opened
Run.. don't walk and get this copywriting book on your shelf right now. Here's the link.
Now, last, but definitely not least in our list of copywriting books you must read…
5) The Boron Letters by Gary Halbert
Sir Gary of Halbert is known by many as the greatest copywriter that ever lived. He wrote one letter (known as the Heraldry Letter) that was mailed in the US over 600 million times. At one point he sold so many products that his local bank had to hire a full-time employee just to cash all the checks he was getting sent to his house every single day.
What made him such a great direct response copywriter is that he really understood how to connect with people on an emotional level and give them what they wanted. Whether that was more money, to lose weight, to boost their ego, whatever – he knew how to talk to people using the written word.
The Boron Letters is unique as a copywriting book in that it was actually written while Gary served time in the Boron Prison Camp. The book is a series of letters Gary sent to his son Bond, teaching him everything he knew about direct marketing, copywriting, human psychology, and life. The letters were never meant to be published as a copywriting book, but thankfully it was published eventually.
Gary holds nothing back and gives exact strategies for making money using nothing more than the good ol' fashioned power of copywriting and marketing.
Many marketers and copywriters read this book every year – it's that good.
Grab it while it's still available as it used to only be part of a paid membership.
Bonus Jonas:
There are so many more copywriting books that I love that teach and talk about copywriting. Here are a few more that could just have easily been in my top 5 copywriting books to read.
BTW – Ogilvy is incredible. I really need to write a lot more about him. Check out this video he made talking to other direct response people. What he said then, still holds true today.
[youtube id="Br2KSsaTzUc"]
The Adweek Copywriting Handbook
In a future post, I'll write about copywriting books that have taught me a great deal about writing breakthrough copy – even though they aren't even about copywriting!
WARNING: If you click a link above and buy something I will get paid a paltry sum. If that bothers you in any way… then you sir, hate America. (props to Greg Gutfeld for that quote). But, seriously, be forewarned those are affiliate links to Amazon and I will make money if you buy from me. Hope you're ok with that. 🙂