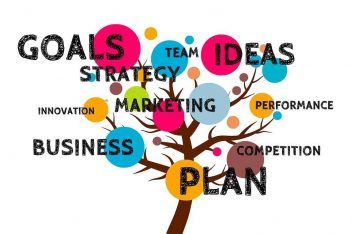 BUSINESS GROWTH STRATEGIES DEFINED
The definition may seem obvious but let's review a formal definition before we begin to make sure we're all on the same page:
From Inc: "Business Growth is a stage where a business reaches the point for expansion and seeks additional options to generate more profit. Business growth is a function of the business lifecycle, industry growth trends, and the owner's desire for equity value creation. Business growth is critical for all scale-up minded businesses."
Business growth is typically synonymous with success and what business owner doesn't want success? As business owners, that's what we thrive for! But growing a business takes time, effort and a host of other resources.
WHY ARE BUSINESS GROWTH STRATEGIES IMPORTANT?
The simple answer is because long-term business growth is important to the survival of your business. A business that doesn't grow becomes stale and stagnant and puts the business in danger of going out of business. Plus, if 2020 has taught us anything, it's that as business owners we need to be prepared for anything. Creating business growth now can create a cushion for unforeseen changes in the market, economy or environment like a pandemic, natural disaster or at this rate even a zombie apocalypse.
Maybe you also want to quickly sell your business, so rapid growth can increase your valuation.
Business growth gives you more freedom and allows you to be prepared. Below are 10 strategies that will help get your business on the right track to not only grow, but to flourish. What's great about these strategies is that they can be adapted for any business. Whether your business is product based, service oriented, a consultancy or has an online platform, these business growth strategies still apply and can be tweaked to fit your needs.
.
.
BUSINESS GROWTH STRATEGY #1 – DEVELOP YOUR STRATEGY AND HAVE A PLAN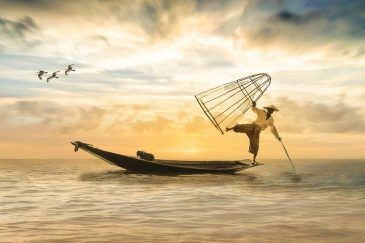 There's a famous quote from the movie Jaws that was coined almost 45 years ago – "you're going to need a bigger boat." Chances are you're not going to be in the middle of the ocean with a 25-foot, great white shark circling your boat, but the lesson to be learned here is to always have a plan regardless of the situation. Another popular phrase used in business is "if you build it, they will come." This, however, sparks the question – what do you do when they get there? If you're not prepared for that growth, then those same people will leave. It's imperative to have a plan to grow your business.
There are many strategy and goal setting methodologies out there to model. One approach that was created in the 70s but is gaining popularity and used by companies like Google, Intel, Netflix, Twitter and Amazon is the OKR Approach. OKR stands for Objectives and Key Results. It's a collaborative, goal-setting method using a clearly defined objective along with three to five key results or outcomes that can be measured and tracked. This approach motivates everyone in the entire organization with a top-down and bottom-up system that fosters clear communication and collaboration towards the same plan. This approach allows businesses to continually monitor goals, stay on track, and celebrate clearly defined successes.
BUSINESS GROWTH STRATEGY #2 – ASSESS YOUR RESOURCES
There's another famous saying, "go big or go home." But you have to ask yourself some very important questions first:
⮚
Can your business go big – are you prepared for business growth?
⮚
Do you have the resources needed to grow?
⮚
Do you have enough employees, or will you need to hire more?
⮚
Can you produce more of your product or service offering to meet the increased demand?
⮚
Can your vendors and suppliers keep up with your business growth?
⮚
Do you have enough money to support the growth?
Too much business growth, too quickly is a good problem to have in theory, but if you can't meet the demand you will do more damage than good. You don't want to upset customers and clients or turn them away due to back-ordered products and services. Or, worse make them switch to the competition. This is why assessing resources and ensuring they coincide with your business growth plan is key.
BUSINESS GROWTH STRATEGY #3 – RESEARCH & ANALYZE THE COMPETITION
In order to grow your business, you need to increase market share. One sure fire way to do this is to take business away from competitors, but first you need to analyze the competition. Who else does what you do? How well are they doing it? The goal is to do it better, faster and cheaper than your competitors. Here are a few ways to make sure your business stands out in the crowd:
⮚
Offer new customer incentives.
⮚
Reduce prices to lure new business.
⮚
Increase product/service delivery speed to get to customers faster.
⮚
Step up marketing and advertising to increase visibility and create a larger presence.
⮚
Tell a story, be unique and get creative to capture the market.
BUSINESS GROWTH STRATEGY #4 – IDENTIFY WAYS TO ACQUIRE NEW CUSTOMERS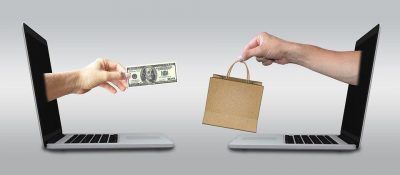 There are a number of ways to acquire customers. Capturing clients and customers from the competition is one way, but acquiring brand new, organic customers will only help further your business growth strategy. Another way to grow your customer base is to look at the customers you already have, according to Forbes. "It can cost five times more to attract a new customer than it does to retain an existing one." Your existing customers are your customers for a reason so identify ways to extend your reach to them either through upselling or adding additional products or services. Offering referral programs and incentives to existing customers is another great way to attract new business.
.
BUSINESS GROWTH STRATEGY #5 – EXPLORE MARKET EXPANSION
Increasing your foothold in the market will help your business grow. Brick and mortar businesses can explore increasing the number of locations, as well as branching out into new geographic areas. Online businesses can increase reach by expanding delivery into other states or by going international. Another way to expand reach, is to explore a new target market segment. Perhaps your core target is baby boomers. Adding millennials to the mix may help expand your market even further and increase your customer base.
BUSINESS GROWTH STRATEGY #6 – PRODUCT AND SERVICE DEVELOPMENT
Adding additional products or services to your existing portfolio is another way to grow your business. For example, a wedding photographer can add high school senior portraits to their list of services to increase customers. When McDonalds wanted to reach new customers, they added apple slices and milk to their happy meals to attract parents who wanted a healthier fast- food option.
Re-branding a product is another way to expand reach. When Harley-Davidson used a re-branding approach targeting women, they opened their business to a new group of potential customers. Changing the way, a product or service is offered can also help a business a grow. A traditional brick and mortar store can add an online component to expand reach and gain more customers.
BUSINESS GROWTH STRATEGY #7 – RE-EVALUATE PRICING
Price plays a big role in business growth. Increasing prices will ultimately increase revenue but may reduce sales. Decreasing prices will gain additional customers but depending on resources could be costly. Sales events, discounts and new customer incentives are three popular pricing strategies to drive business.
BUSINESS GROWTH STRATEGY #8 – REFRESH MARKETING AND PROMOTION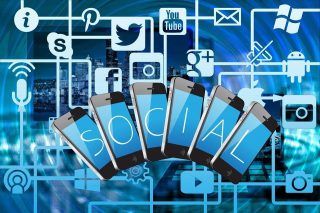 Promoting your business and having a presence in the market is vital. You can't exist, let alone grow without marketing and promotion. Increasing marketing spending or even revamping a current campaign can help with business growth. Adding social media marketing to traditional methods, like direct mail, radio, and TV, can also enhance the message and pave the way for growth. Marketing doesn't always have to be an expense. Thanks to social media there are plenty of ways to create word of mouth promotion and spread your message quickly and cost effectively.
BUSINESS GROWTH STRATEGY #9 – CONSIDER MERGERS AND ACQUISITIONS
Instead of wooing customers away from the competition why not just buy the competition. Acquiring the competition allows you to gain resources and absorb a larger share of the market. Creating mergers or partnerships with competitors or like-minded companies is another effective strategy to delve even deeper and create maximum business growth.
BUSINESS GROWTH STRATEGY #10 – BE PREPARED FOR ANYTHING
Thanks to 2020, a new question must be incorporated into any business growth plan slated for 2021 and that is can my business survive anything? While maximizing growth is ideal, you have to be prepared for the things that can completely unravel that growth. If you have to close your doors for an extended period of time, can you take your business online? Do you have enough of a pad to lose business and still survive? Are you truly prepared for anything? By following these ten strategies you will be well on your way for business growth in 2021 and beyond.
BUSINESS GROWTH STRATEGY BONUS – KNOWING WHEN TO ASK FOR HELP!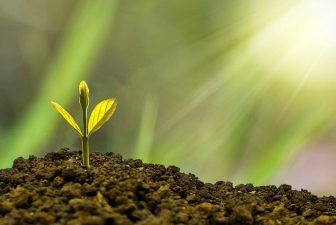 Once you have built the growth, you want to maintain it. That is why it's so important to be prepared and to stay prepared, but it's not always easy. As a business owner myself, I know how difficult it is to stay the course, especially when outside and sometimes uncontrollable factors can affect every business decision. My name is Michael Giannulis and one of my missions in life is to help business owners, consultants and entrepreneurs grow their business and multiply success. I'd love to learn more about you and your business. Fill out the contact form here to discuss how I can help.
.