I've learned in marketing it's all about standing out compared to your competition. Imagine researching a topic, writing it, optimizing, and publishing it only to be disappointed with the engagement. Over the years, content has become more of a "marketing" game because it's about grabbing more readers than your competition. It's about finding the right combination of words which stand out on social media and in the search results. Why? The more you stand out, the higher your CTR and conversions.
Over the years, I've learned a lot about content marketing because I've been writing for several years. I've performed case studies in both email and content marketing only to be amazed at some of the results. Marketing comes down to using the right "trigger" words in your content, especially, those which attract an audience. By doing this, you've increased the likelihood of someone clicking through to your content by 25% compared to your competition.
Before I continue, check out this statistic by MailChimp –
"Only 2-3% of email subscribers will click-through to read something in an email you send them, according to MailChimp stats." However, by adding the correct combination of words, you can increase these numbers 5x. So, it's not your wording, it's the words you've been using in your writing.
Today, we'll be exploring 16 trigger words to include in your online writing for higher conversions. Please leave your feedback in the comment box below the content.
1. Personalize Using Your "Readers First Name"
That's right! Did you know by adding your readers first name when sending an email, you can increase your open rate by 137%? The reason this is so effective is that it triggers a portion of the reader's brain which handles recognition. It's no secret that people love hearing their own name which is why adding it to the email subject line will be very appealing to the reader.
But, keep in mind to be able to include the reader's name during your email marketing campaign you need to first collect it during the opt-in process. Make sure when designing your forms, you ensure the "first name" field is included in the process. Many email marketing providers know the importance of "first name" so have it as a drag & drop feature for you to easily integrate it into your form.
2. Use Affirmation Words "Yes"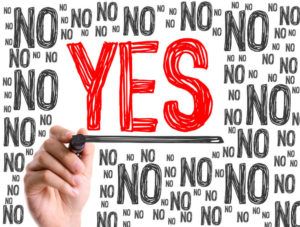 The word "Yes" signifies the possibility of getting something done or accomplishing something. Because of this, the next time you're sending an email campaign include the "Yes" in your copywriting. This word can be used as a call-to-action helping your customers take the extra step needed to improve your CTR (click-through-rate). This will boost your engagement, open rate, and conversions.
3. Reason Words "Because"
Many marketers fail to understand that customers need a reason to take an action. People are smart and want to know what's in it for them when they take the action mentioned in your email or content. Adding the word "because" in your copywriting is an effective way to show cause-and-effect and inspire confidence.
4. Novelty Words "New"
Everyone loves new things and people will spend a considerable amount buying something that's new compared to used or refurbished. Making it clear to your subscribers that something in your email is new will build excitement. I was reading how humans are programmed to be attracted to new items or the concept of novelty so give them what they want. Adding the word "new" is a great way to standout compared to the hundreds of other emails received by your subscribers in their inbox.
5. Bargain Words "Free"
You need to be clever when using this word because adding it in your subject line can cause your message to end up in the spam folder. However, using the word "free" in the message can appeal to your readers assuring them they are getting a bargain. But, if you use the word "free" it's important to give them an actual bargain or you will lose credibility with your subscribers. It's also important to not use this word more than twice in your email message because this can push it to the spam folder.
6. The Word "Take Action"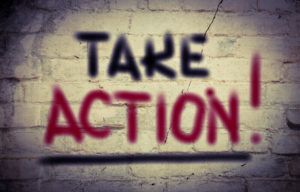 This word in copywriting is an amazing call-to-action because it shows limitation. It's like going to a store with a sale timer of 24 hours. It will push you to make the purchase now not next week. The word "act now" symbolizes how space or time is limited so you need to complete the purchase now. This is a great way to increase conversions almost immediately and works even better when on social media where engagement is huge.
7. The Word "Guarantee"
This word makes people feel more confident about the value they are getting out of your content. This word works even better when the exchange of money is involved like shopping e-commerce. A "guarantee" will appeal to the customer's emotional trigger of security and trust. A stated here –
"It's a safety net – a promise made by a retailer to a consumer that they will be satisfied with their purchase." – searchenginejournal.com
8. Use the Word "Easy"
In a complicated world, people are always looking for simplicity and ease. This is one of the reasons why the iPhone was so successful with customers. It offered enormous value but was very easy to use. No one wants to read content where getting the value or solution to a problem is hard (complicated). Therefore, people want to engage with content that promises an easy experience. The next time you are writing content or an email copy, use the words "simple", "easy" and "streamlined" to provide your customers with simplicity.
9. Phrase "How To"
The words "how-to" are very powerful because they tell the reader you are about to reveal a step-by-step solution to their problem. Using these words is a great way to trigger customers to open your email message and click-through to your content. This type of content builds momentum on social media quickly because of the value it provides to people.
People know by reading this type of content they'll learn something new and it will be very easy to read following a step-by-step format.
"Everyone wants control over their world. That's why they seek out secrets, tips, rules, hints, laws, and systems that promise to provide order and make better sense of things."- kissmetrics.com
10. No Obligation
People don't like to be stuck or committed to something they don't trust or don't yet know will provide value. People like to be in control of their purchase and like the feeling of letting go when they want to. This is one of the reasons why long-term cell-phone plans are becoming obsolete because people don't like being stuck. Include the words "no obligation" in your headline or email copywriting so people know if they click-through they have the control to leave immediately. Ensuring readers don't have to commit when they click-through to enjoy your product, good, or service is a great way have them check out your offer.
11. The "Free Trial"
As mentioned above, people don't like being stuck or committed to something without knowing the value it provides. Using the words "free trial" is a great way to get people to click-through to your product or content and use the call-to-action. While your competition may offer the same products, they might now be offering a free trial so outshine them by offering one. Once they arrive on your website, you should provide them what they came for because this will build loyalty and trust.
12. 100% Money Back Guarantee
Insecurities stop people from taking certain types of actions, especially, when they can't physically see what they are purchasing. That's why I recommend appealing to your customers fear of obligation by letting them know you offer a 100% money back guarantee if they are NOT satisfied with your services. Check out this statistic –
"By adding a 30-day money back guarantee, I was able to increase my sales by 21%. Out of all of the people that purchased the program, 12% asked for their money back."- QuickSprout.com
13. Use VIP Words "Elite"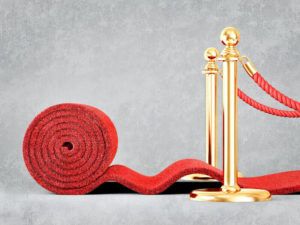 Have your customers feel like they are part of an exclusive club or team by using the word "elite" in your copywriting. People love to feel special and stating your product or service is "elite" is a great way to signify quality. In email marketing, this word can be used in the subject line or body of the email message to increase open rates, but limit it to no more than 2-3 times.
14. Herd Mentality Words "Everyone"
Studies have shown it only takes a group of 5% to influence others or the direction of a crowd. Use this statistic to influence how many people click-through on your email or to your content from the search results. Using the word "everyone" is a great way to influence and ensure the reader that everyone else is clicking through so they should be doing the same. Use this herd mentality to appeal to the human mind by letting them know this action is what any reasonable person would do.
15. Add-On Words "P.S."
We all have used the words P.S when writing an email, letter or text message…right? However, not everyone knows why it's effective in increasing conversion rates. Did you know adding a simple P.S. to the end of your email is a great way to trigger to the customer like they're getting something extra by clicking through? Well, studies have shown time again how this has been the case and is one of the best ways to increase conversions.
These types of add-on words are more effective in email marketing campaigns because you can add P.S. to extend a benefit available only to your email subscribers. It makes them feel more special influencing them to take advantage of the bonus.
16. The Negative Benefit Words "Never"
It's human nature to avoid making mistakes and to learn from our past. By adding the word "never" you can create headlines like –
Never Overpay for Car Insurance
Never Miss a Sale Again
Do you see the benefit in the two examples above? You are telling the reader if they click-through they'll protect themselves from making a mistake again. We all don't like paying high rates for car insurance or overpay for clothing, etc. Use the word "never" to let your readers know you're looking after them, but for them to put this in motion they'll have to click-through to your content.
Final Thoughts
Marketing can be tricky because it's about finding the right trigger words that work. When I was putting together this content, I wanted to find trigger words that statistically show to increase conversions. I didn't want to put together a list of words just for the sake of putting together this content and for publishing reasons. So, what's next?
Go through each one of these trigger words and think about which ones you can use right away. Ultimately, you want to use all of them, but some will work better than others. Make sure you have a way to track and collect data on what trigger words provide the highest conversions. Once you have a clear indication of what words work best with your readers and in your niche, you can start to implement them into your email marketing campaign and headline copywriting.
Tell Us –
What or Which Trigger Words Do You Feel Will Work the Best? Do You Think Others Belong on This List?